Casual game advertiser Big Cake captures high-quality users on the Amazon Platform
About
Big Cake Apps is an international mobile casual game developer and publisher with more than 100 employees. Since 2010, it has accumulated more than 150 million app downloads and the love of players around the world. Its ethos is based on self-development and publishing to create superior casual game experiences.
Challenges
Big Cake App monetizes most of its games through in-app advertising (IAA). To enhance its efforts, the advertiser wanted to tap into new avenues for user acquisition (UA).
Solution
While the Apple App Store and Google Play represent the majority of the mobile games market, the Amazon App Store offers a unique opportunity to acquire high-value users against less competition. As one of a small number of ad networks that serves the Amazon App Store, Chartboost offers the programmatic buying solution and unlock the full potential of the Amazon platform.
Results
By tapping into Amazon's high value Tier 1 country player base in the US, Canada and Germany and leveraging Chartboost DSP machine learning and managed services, Big Cake Apps was able to achieve a retention rate 1.5 times higher than it was getting on iOS and Google Play by predicting the probability of user installs and post-install events such as ad views.
By coupling higher-quality user acquisition (UA) with full, consistent monitoring by the Chartboost account management team in which CPI, budget and creative are constantly adjusted based on return on ad spend (ROAS) performance, Big Cake Apps was able to extract exciting results. From January to June 2022, the advertiser published 14 apps on the Amazon App Store which resulted in a 6x increase in monthly spend.
"The process of opening an account and publishing apps on the Amazon App Store is very simple," says Leo Yao, Director of New Channels at Big Cake Apps. "Its user group is very closely aligned with our target casual player, and user retention and in-app purchase rates are excellent as well. In 10 years of partnership, Chartboost has always provided us with high-quality, efficient services. It is a powerful partner for user growth, and our business has benefited greatly."
Chartboost overachieves Wooga's D2 ROAS goal by 20%
Wooga is a mobile game developer based in Berlin, Germany. Founded in 2009, they make games with thoughtful, compelling stories at their core. Since 2018, they've been part of the Playtika family. There are around 250 employees at Wooga coming from 40 different countries. Wooga is well known for titles such as June's Journey, Pearl's…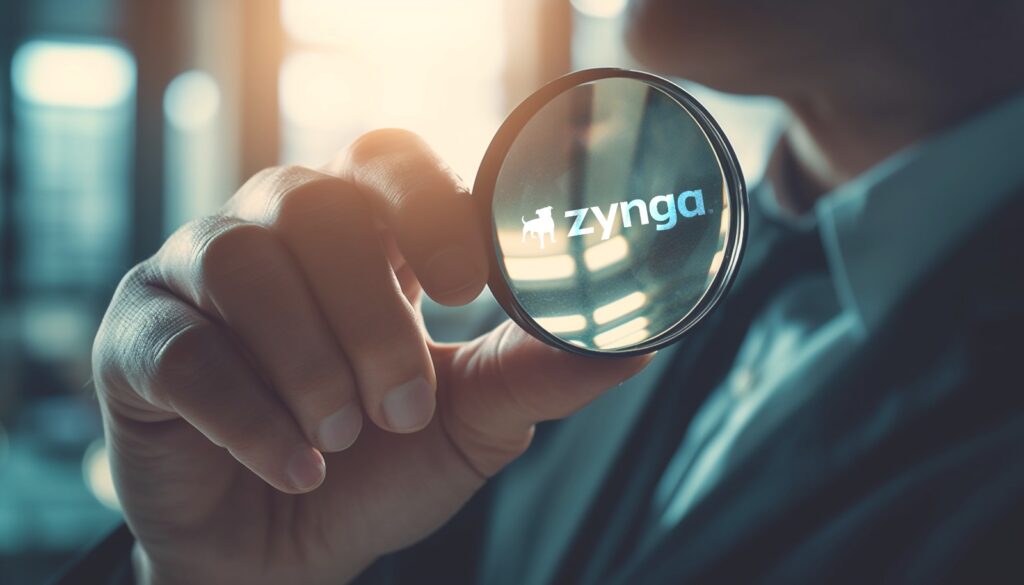 Zynga captures 80% ARPDAU gain from new ad mediation platform
Zynga, a global leader in interactive entertainment and wholly owned subsidiary of Take-Two, is known for its massive reach in more than 175 countries and portfolio of iconic franchises that have generated over 6 billion downloads on mobile. Despite its success, Zynga faced the daunting task of quickly replacing its ad mediation solution without disrupting…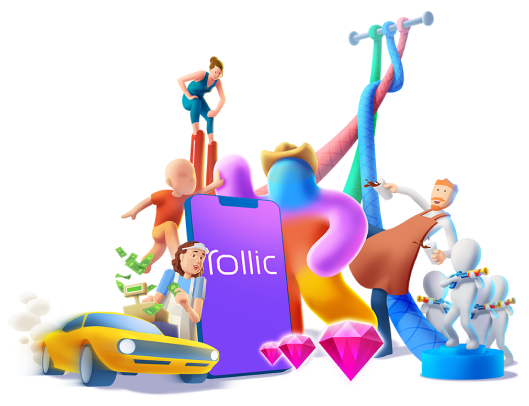 Rollic Boosts Banner Revenue 46% Using Tech That "Dominates"
Rollic is one of the largest hyper-casual game developers and publishers in the world. To date, the Zynga subsidiary has amassed 2 billion downloads across its diverse portfolio of free-to-play hyper-casual games for iOS and Android. The company is committed to producing massively appealing global titles while building a thriving developer ecosystem in the gaming…