After twenty years in at companies like Take Two Interactive and Rockstar Games, Susan and Lee Cummings made three major life changes: starting their own indie studio, Tiny Rebel Games; moving from PC to mobile; and welcoming their newborn son. That was six years ago and the baby wasn't the only one that had some growing up to do. The duo found that the nascent mobile games industry was rife with clunky mechanics and irritating in-app currency models such as paywalls and energy meters. In order to rise above these common mobile game practices, the couple decided they needed a well-known character to draw fans. So they contacted BBC in hopes they could make a game based on hit television series Sherlock, and were happily surprised when, instead, they were offered Dr. Who? the longest running sci-fi television series with a serious cult following.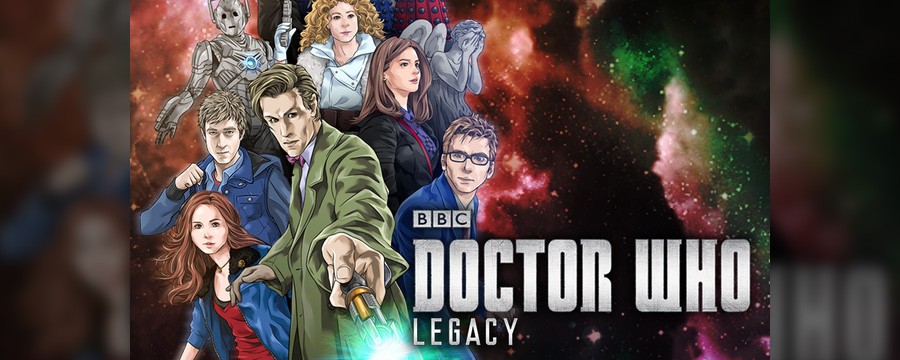 Today, the resulting strategic match-three game, Dr. Who Legacy, has over 20 million downloads across the App Store and Google Play. The compelling, ultra-social casual game. Not every indie dev is fortunate enough to have IP with such an incredibly dedicated fanbase, of course, but Tiny Rebel has found that nurturing its player community has allowed the game to grow without user acquisition spend or those pesky currency models they avoided from the start.Here are four lessons from their story:
1. Build a fanbase
Because Lee Cummings was already a huge Dr. Who fan, the duo knew a bit about the games' potential audience: superfans that had, in some cases, watched the show for over half a century.?We realized early we had to listen to the audience and take them seriously without pandering to them," Susan Cummings says.To build anticipation for the 2013 holiday launch, they created social media accounts, which quickly became popular. They also created a Christmas Advent Calendar on Facebook that gave out codes each day to unlock fun items in the game. In just two years, the game has gathered 120,000 fans on Facebook and 15,000 followers on Twitter.?It was huge for engagement," Cummings says. ?Fans suggested killer Christmas trees and we reached out to BBC to get some of the imagery from the show itself. If it's possible, we'll do it."
2. Engage with your fans ? whoever they are
When superfan Simon Morris began live-streaming his Dr. Who Legacy play to provide tips and tricks to other players via Twitch, Tiny Rebel knew they had something special. They jumped in to help Morris, checking in live every week to interact with him and other fans. Through their partnership with the BBC, they've also been able to involve actual cast members from the Dr. Who series in the stream. The Twitch stream has been running for 18 months, a long time in the ephemeral mobile gaming scene.?The community has been delighted with the wide range of people we've had on the show," Morris says.Then there was the fan who emailed the team about his five-year-old daughter. She loved watching her dad play the game, but was frustrated when she tried it herself. The developers responded by creating a kid-friendly game level named "Ana," after the little girl. They've since created many more levels aimed at kids who might struggle with the more strategic parts of the puzzles, an add-on that is planned to release in August of this year.
3. Create fair monetization features
From the start, Tiny Rebel wanted to avoid standard monetization features. Instead, they created a fan area in the game, which for $5 unlocks three dozen new levels, all the content from previous levels, and exclusive costumes. The leveling up system gets easier, too, and there's a new strategic training level. It feels fair and makes sense to most players Morris says.?You know exactly what you're paying for and the vast majority of items can be earned by playing the game," says Morris, the Twitch streamer. ?The community actually encourages them to raise the prices as we want to help support the creation of more good quality content."
4. Targeted advertising
Eventually, the team put in some targeted advertising via Chartboost. Advertising accounts for about 10 percent of the game's full revenue ? the rest are in-app purchases. The team doesn't directly acquire users, either.Tiny Rebel doesn't have a massive budget to spend on user acquisition, so they have to rely on word-of-mouth and advertising in places that have a higher probability of serving people who are Dr. Who fans, like at science fiction conventions and in Dr. Who fanzines.Cummings says that between one-third and one-half of Dr. Who Legacy's two million people that have downloaded the game are still playing. It seems they've hit the target they were aiming for.