Hey there, mobile revenue optimizers!
Welcome to the first issue of Chartboost's The Business of Fun newsletter. Our goal is simple: empowering you with powerful guides, tips, and insights to grow and monetize your mobile games.
We're here to help you improve your craft by providing the ultimate source of knowledge for your team, keeping you up to date and ahead of the curve of everything happening in the industry.
To stay on top of the latest in the business of mobile games, subscribe to The Business of Fun newsletter today.
Now, we have a number of topics to explore this week — from mastering mobile UA creatives to insights on industry trends — so let's jump right in.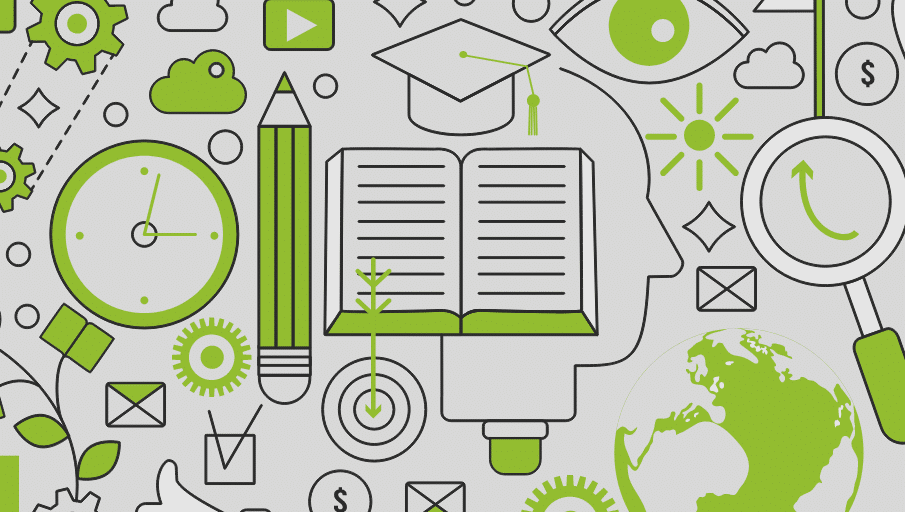 Unlock the secrets of mobile UA creatives
In today's mobile game industry, user acquisition (UA) strategies have evolved to prioritize quality over quantity. Creative expertise has become essential for performance marketing success.
With the rise of privacy guidelines like Apple's App Tracking Transparency (ATT) and Google's Android Sandbox, ad creatives have become a critical targeting mechanism for UA teams. However, with limited in-game event data available, creating tailored ads to engage specific audiences can be a challenge.
If you're looking for a competitive edge, see how you can master mobile UA creatives.
The Business of Fun podcast is live!
‍ Why are we grinning? The first episode of our new podcast, The Business of Fun, is live! In this series, we talk to mobile gaming experts from around the world about anything and everything that moves their business (well, games) forward. We cover it all, from ideation to launch, from UA tactics to monetization strategies, and much more.
Episodes include discussions with experts from Zynga, mavens, Chartboost, Nordeus, Small Giant, and more. Subscribe here or here, and never miss an episode.
The gems of AppsFlyer's Country Performance Index
AppsFlyer's latest report, the Country Performance Index, offers a wealth of insights into the iOS and Android gaming markets.
The report highlights several "hidden gems" in different countries, which can be useful for developers looking to expand their audiences from a geographic perspective.
According to the report, countries such as Colombia and Chile are excellent for hypercasual games on iOS, while Turkey is perfect for casino games, while Thailand loves action games. On Android, Uzbekistan is ideal for match games, Peru for tabletop games, and the Netherlands for casino games.
Sign up is required to view the report, but it's worthwhile.
Mobile gaming explosion: $1.6 billion per week in 2022
Who's ready for some mobile gaming trends?
Data.ai's State of Mobile Gaming 2023 report reveals that consumers around the world spent an average of $1.6 billion per week on mobile gaming in 2022, with more than one billion weekly downloads and 6.4 billion hours spent on mobile gaming.
While consumer spending and time spent gaming have declined from pandemic peaks, weekly downloads continue to rise. In fact, a previous Data.ai report from earlier this year showed that mobile game spending is still 30% higher than pre-pandemic levels.
For all the insights on the mobile gaming market, read the report here.
The rise of hybridcausal
In 2022, the hypercasual gaming market experienced a decline in downloads as a result of privacy regulations and market consolidation, as reported by Sensor Tower.
However, a new trend, which Sensor Tower has coined as "hybridcasual," is emerging in the hypercasual space. 
The Hybridcasual product model combines the approachable core mechanics from Hypercasual games with retention and monetization features of Mid-core and Casual games. 
These games are characterized by: 

• Easy to understand active gameplay mechanics that require low cognitive effort inherited from Hypercasual games. 

• Simplified long term meta features like Character Collection and Progression associated with Mid-core games. 

• Hybrid monetization strategies, featuring currency bundles and progression packs from Casual games, and interstitials and rewarded ads with implementations similar to Hypercasual games. 

• Often lower production costs than Casual games, and thus the utilization of more generic assets, codebase and logic from other projects – an operational strategy pioneered in Hypercasual.

• A broad appeal to multiple audiences due to its unique combination of Midcore, Hy
percasual and Casual personas.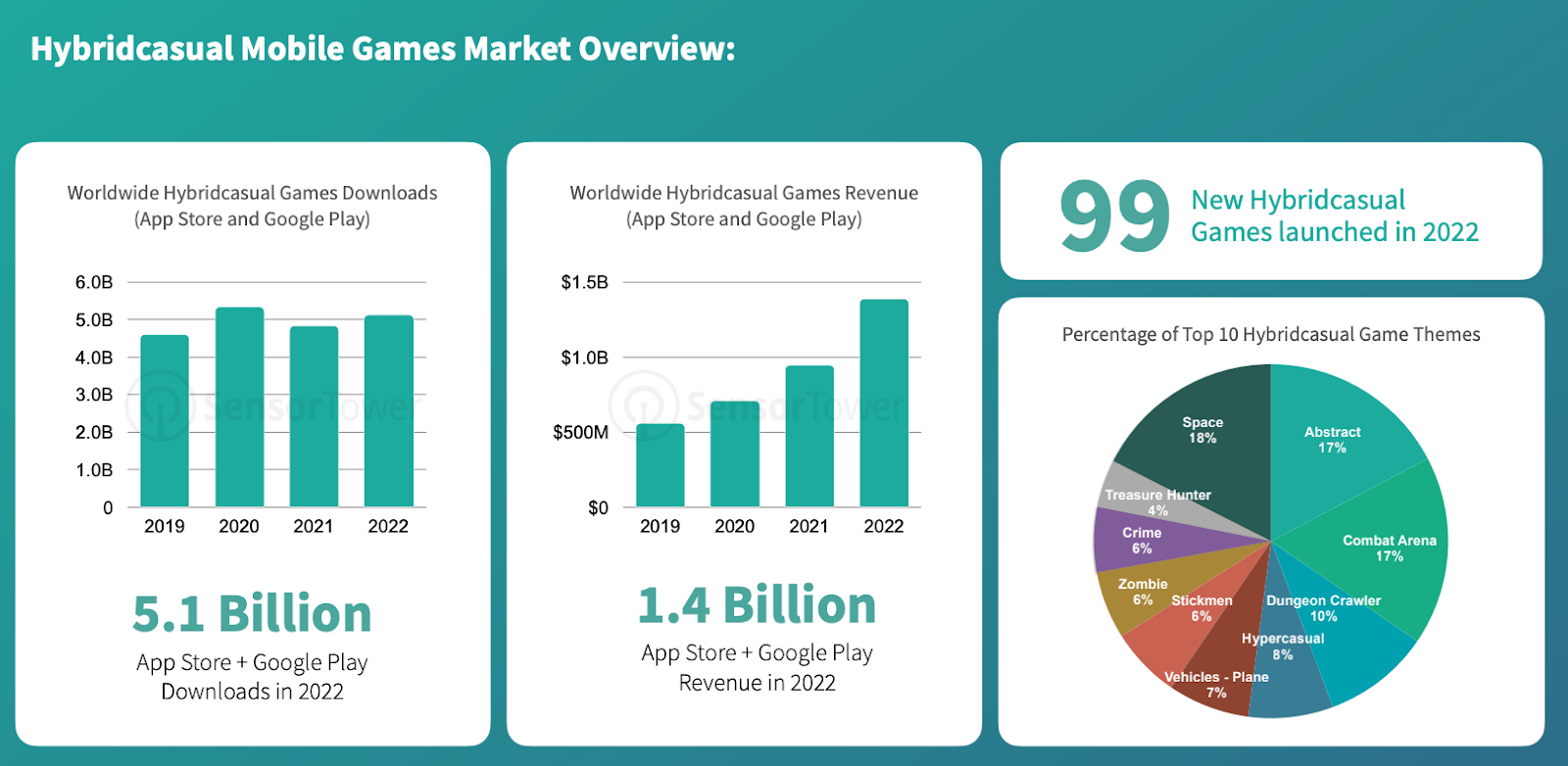 One of the most intriguing aspects of this trend is the powerful economic forces driving it. With privacy regulations making UA more challenging than ever, game developers have had to shift their focus toward improving retention. Creating games that are more engaging and have a better retention curve can lead to increased revenue growth.
The hybridcasual product model presents an exciting opportunity for game developers to maximize revenue while delivering a unique gaming experience to users.
Is Apple about to flip the script with app sideloading in iOS 17?
According to a report by Mark Gurman, Apple is set to allow users to sideload apps onto their iPhones in iOS 17, bypassing the App Store.
This move is likely in response to new European regulations promoting interoperability and competition in the mobile industry. While this change may have implications for app developers and the App Store ecosystem, it also opens new possibilities for diversifying distribution channels.
Read Gurman's report to learn more about the potential impact of sideloading apps on iPhones.
One last thing (worth $776M) …
In a significant industry move, Sega is acquiring Rovio for $776M. The acquisition has sparked discussion and analysis about the potential impact on the gaming industry, particularly in the mobile gaming space where Rovio has been a major player.
That does it for The Business of Fun newsletter #1. How did we do?
Stay tuned for the next edition with more industry stories and analysis, equipping you to be the best of the best in the business of fun.
To stay on top of the latest in the business of mobile games, subscribe to The Business of Fun newsletter today.