What is App Store Browse
App Store Browse is an organic traffic source that includes all visitors that arrived at an app while browsing Top Charts, Category Charts, the Today tab, or Featuring placements. It's an explorative traffic source, as opposed to a searching traffic source, defined by Apple as users that have found an app "or tapped to download it for the first time while browsing the App Store (for example, in the Featured, Categories, or Top Charts sections)."
There are multiple locations that users can install an app from inside the App Store: directly from the charts, from an app's listing or through a search results page by which they can go into the full product page, explore it further if they wish and complete the process by installing the app.
Why App Store Browse is Important
Browsing traffic is a way of reaching an audience that may not necessarily be the target audience for an app. App Store browse can lead a broader pool of users to discover an app; browsing gives exposure to an audience that, under normal circumstances, wouldn't have been exposed to it for example as part of a highly-targeted ad campaign, which is a tool favoured by UA teams to bring high-quality visitors to a listing.
Browsing traffic is one of the source types that can be analyzed in App Store Connect to measure its impact on overall impressions (from all browse, search and paid user acquisition (UA) traffic), click-through rate (CTR), and conversion rate (CVR).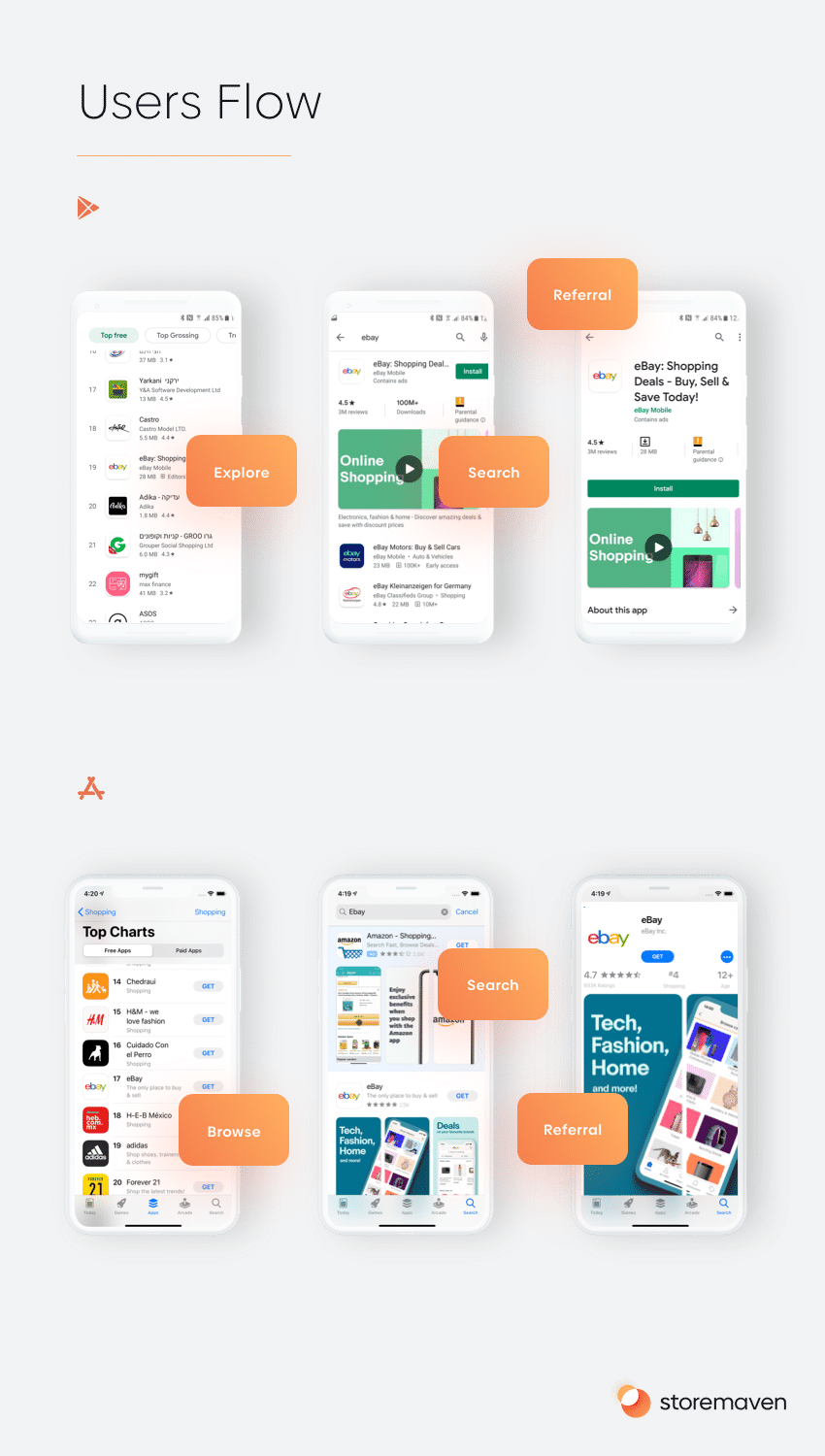 Subscribe to the newsletter
the ASO industry relies on to stay on top of their craft